Special: Last Minute Upgrade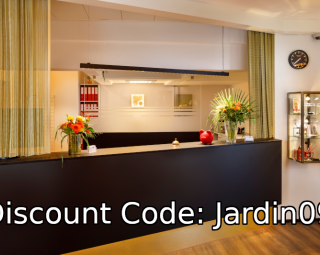 September Special: Last Minute Upgrade
Free Last Minute upgrade from the Economy to the Standard category during September.
Offer
Free upgrade from Economy to Standard category.
Validity
Direct bookings in September 2021 for the current or next day.
Redeem
Book through our booking screen and redeem the discount code Jardin09.
Alternatively, you can call us or write an email and mention the offer.
Conditions
The special is valid for any number of rooms and for up to 10 nights.
For more than 10 nights please ask us directly.
The special can be redeemed as often as you like, as long as the validity is given.
To redeem the special, the desired number of Standard Rooms must be available.
This discount cannot be combined with other discounts
Further Links